The Finest Planners Who Deliver a Lifetime of Smiles..

Weddings In Thailand or, WIT (as we call it) is the answer to couples across the world who want the perfectly customized and hassle- free destination wedding in Thailand. We personally are in love with the country and assure you that with an experience with us, you would also feel the same. The natural beauty of the country with breath-taking locations makes a perfect setting for a memorable wedding for any couple. WIT has been arranging weddings since year 2000 in India, and expanded its horizon to various destinations and found Thailand to be the apt place to hold weddings of any magnitude. With a special feature of offering a unique blend of Indian traditionalism with Thai hospitality, we tend to create memorable moments of lifetime. Not only breathtaking decor and set-ups, we assure to deliver the extra wow factor which, according to us, is a mandatory component of unforgettable ceremonies.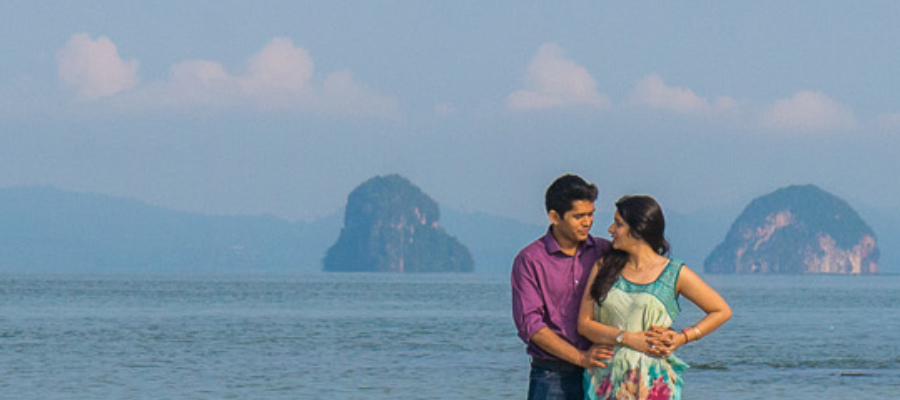 We are flexible, creative, organized and methodical in our approach, as well as having the experience of the intricacies involved with organizing a destination wedding which helps you to relax & enjoy your various occasions at the stunning locations, while we take care of all the arrangements. We are keen on finding the perfect place, decoration, flowers and entertainment for your wedding. Our local team in Thailand is the most experienced and professional suppliers in terms of lodging, transportation, food and beverage. Our aim is to create highly personalized and awe-inspiring weddings for our clients. We not just design, create and coordinate Indian weddings but ensure that your experience with us leave you smile ear to ear.
We, with our highly acclaimed expertise, offer you to build your picturesque wedding, surrounded by breathtaking scenic beauty at one of the world's most beautiful tropical lands....
Our mission is to go beyond all your expectations & to assist you in all aspects of your destination wedding from beginning to end, thus creating a dream wedding for you.