Thailand's accessibility, its world-class hotels, its mouth-watering cuisines, out-of-the-world shopping destinations, exhilarating entertainment options and ofcourse, its magnificent beauty draws millions of tourists to its land each year. Indians top this list and who visit its lands once always end up returning times again for obvious reasons. Thailand has a lot to offer to the growing number of couples who want to create extraordinary times for themselves. You will be spoilt for choices available – pristine beach side weddings to splendid cliff top villas and historic temples and luxe ballrooms and the most in demand, thai-style traditional opulent tents with ceremonies being performed by Buddhists or for that matter, our own pundits. Think no further to explore the place with our expertise, ensuring you do not miss out on anything.
Bangkok
Bangkok, Thailand's cultural capital, is packed with temples, art galleries authentic canals, busy markets and a vibrant nightlife that has something for everyone. It is one of Asia's most cosmopolitan cities. In Thai, it is known as Krung Thep Maha Nakhon or simply Krung Thep. It is also refered as "City of Angles" and "Venice of East". Wedding in Bangkok will leave your special day filled with lot of fun and excitement, for both you and your guest.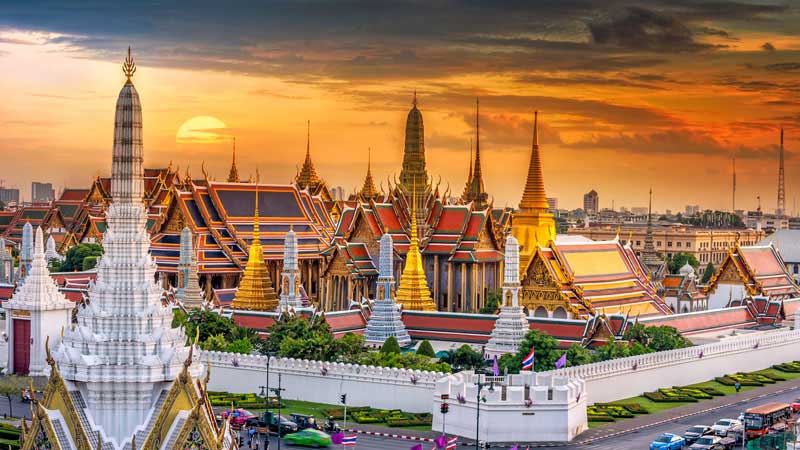 ---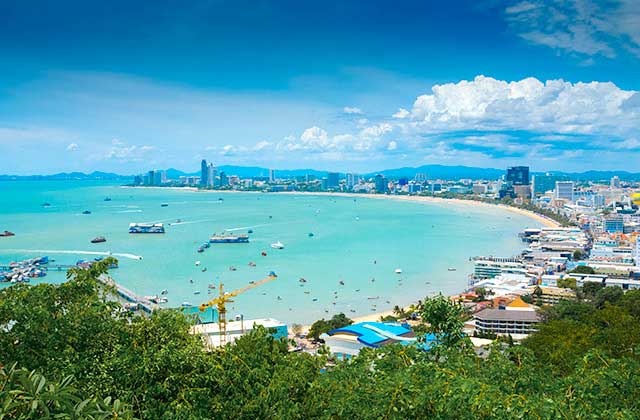 Pattaya
A must for people seeking an exciting, sophisticated wedding location. Pattaya is a popular choice for locals and foreigners alike who want to escape the hustle and bustle of Thailand's capital, serving as a most convenient getaway just two hours from Bangkok. The city is divided into two main beachfronts, Pattaya Beach which is part of the city center; and the famous Jomtien Beach, which is fast becoming prime property with the rise of major five-star residential and hotel developments. Thus offering many choices to host a wedding. Other than the scenic beach locales, pattaya also offer amazing options of shopping malls and many other fun and entertainment options.
---
Phuket
Phuket has been described as the "Pearl of South East Asia" and is the biggest island in Thailand, located in the Andaman Sea of southern Thailand. There are plenty of outdoor activities on offer in Phuket, including ATV rides, elephant treks, and some unique outdoor sports in Chalong. Phuket is an ideal place for weddings as they are ultimate in luxury and privacy, with amazing villas to offer. Offering you exactly what you may be looking for.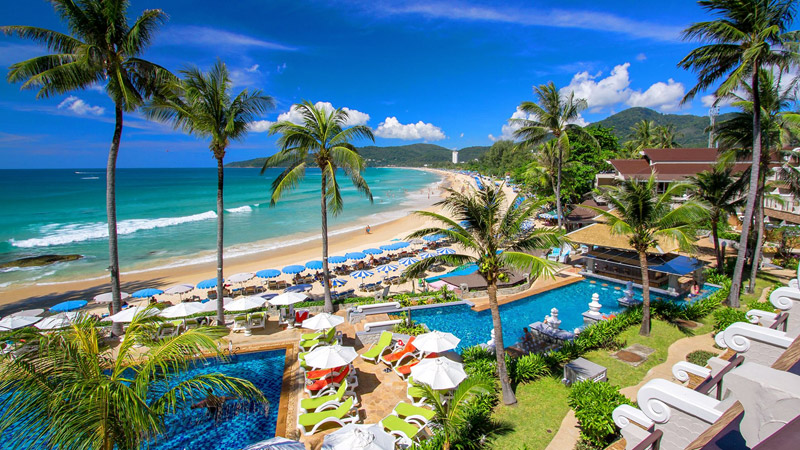 ---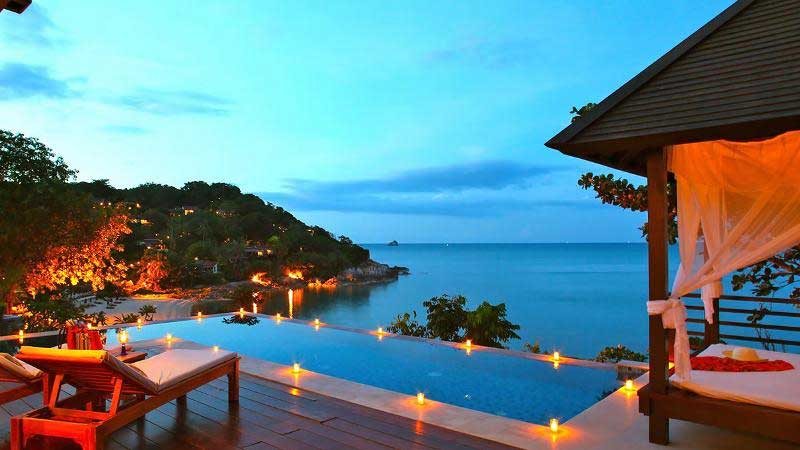 Koh Samui
Koh Samui is one of Thailand's best known holiday spots; home to some of the best restaurants and hotels, as well as beautiful temples, tropical beaches and mysterious jungles. Thus making it a perfect wedding and honeymoon destination. From small intimate affairs to larger than life celebrations, it is a preferred choice for luxury wedding.
---
Hua Hin
Popularized for its resort in the early-1920s by King Prajadhipok, Hua Hin is closely associated with the Thai royal family and is a quiet and relaxing seaside resort ideal for family vacations. It is renowned for its limestone mountains, mangrove swamps, beaches and several species of local and migrating birds during the cool season. The place still reeks of old world charm and luxurious spa resorts are sprinkled down the coastline, each one more stunning than the last. If you're in mood for a relaxed and a private wedding affair, away for the city life, Hua Hin is the place for you.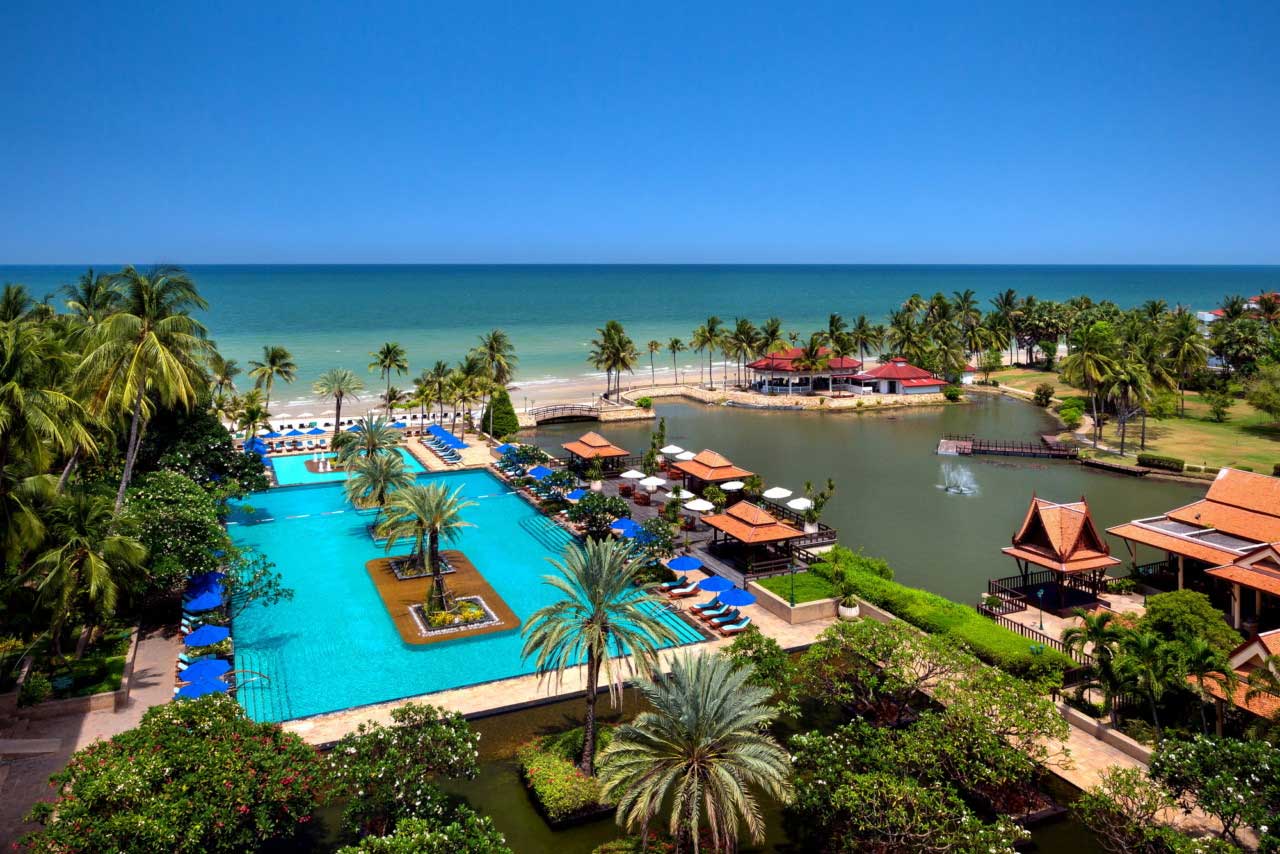 ---
Koh Phi Phi
Koh Phi Phi is very popular for its beaches and dive excursion. Tourism on Ko Phi Phi has exploded only very recently, especially after Koh Phi Phi was used as a location for the 2000 movie 'The Beach''. As a result of the masses of tourists Koh Phi Phi is becoming attractive and is a very beautiful place to visit. Unbelievable jagged cliffs, endless beaches, and beautiful emerald blue water, along with incredible bird and sea life - together with a combination of modern yet tropical island lifestyle make it an apt place to host your wedding.
---
Chiang Mai
Chiang Mai sometimes written as "Chiengmai" or "Chiangmai", is the largest and most culturally significant city in northern Thailand. Just an hour's flight from the busy streets of Bangkok, a trip outside the city's ancient walls reveals lush hills. Surrounded by mountains and lush countryside, it is much greener and quieter than the capital, and has a cosmopolitan air and a significant expat population, factors which have led many from Bangkok to settle permanently in this "Rose of the North". Perfect for a quite and relaxing wedding.
---
Koh Chang
Celebrate an unforgettable wedding in Koh Chang, one of the premier tourist destination in Thailand. It has innumerable attractions, ensuring that visitors with any interest will find something to keep them entertained on their Koh Chang escape. Offering great wedding location on the beach with beautiful view where guests can enjoy a great hotel, nice beach and still walk to nearby shops, restaurants, etc.
---
Koh Tao
Also known as Turtle Island, Koh Tao is an ideal tropical paradise island to hold your wedding. Most activities on Koh Tao revolve around the sea, thus making it a Mecca for scuba divers across the world. It offers a wide variety of land-based activities too to get the adrenaline pumping. Filled with most spectacular site to watch it is another place to have your dream wedding.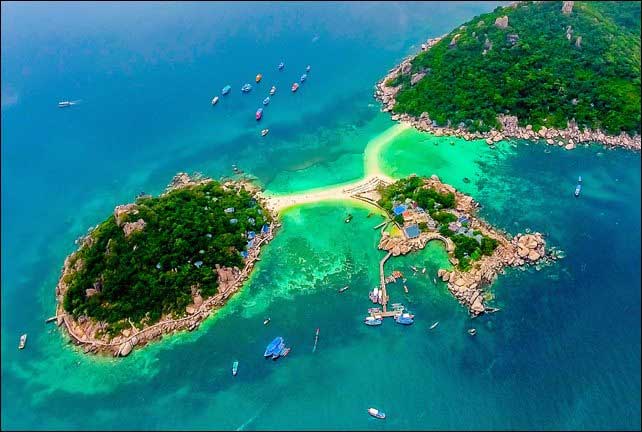 ---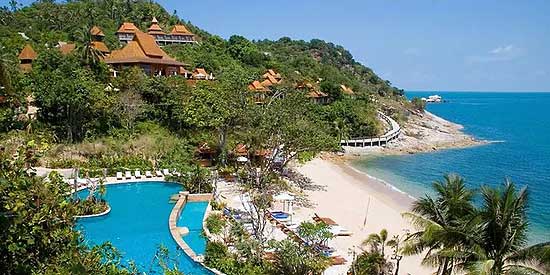 Koh Phangan
The magical island of Koh Phangan (also spelled Ko Pha Ngan) is a relaxed oasis in the Gulf of Thailand with some of the best beaches in the entire South-East of Thailand. Koh Phangan has always been a beautiful and spiritual place for the Thai people. Known for its nightlife the island became internationally famous for, with the globally renowned Full Moon Party and weekly outdoor events in jungle and beachfront venues. Koh Phangan provides some of the amazing places, to celebrate the most important day in your life. Nothing else can be more heavenly!
---
Koh Lanta
Koh Lanta is popular with tourists seeking a holiday away from the parties. There are plenty of bars and the longer term stayers are friendly and know how to party ! It is also popular with families with young children, and of course, with divers. Ko Lanta can provide a party if you know where to look. Thus making it an ultimate getaway destination for weddings. Special and romantic atmosphere, that perfectly complements the wonderful surroundings and provides the ultimate wedding that you only ever dreamt of.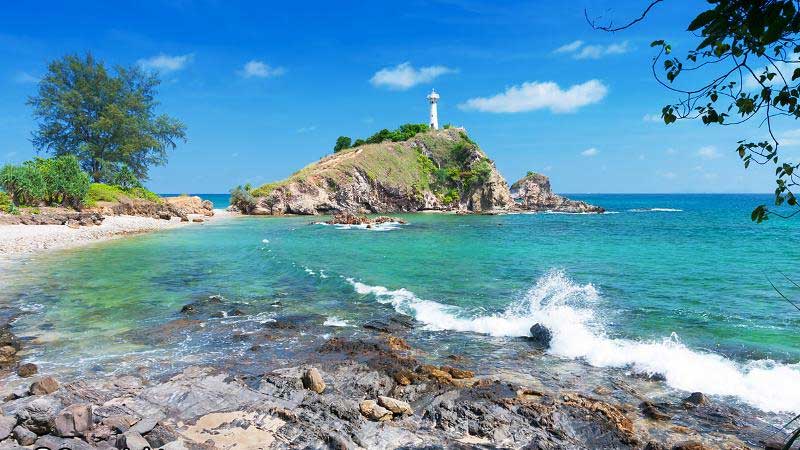 ---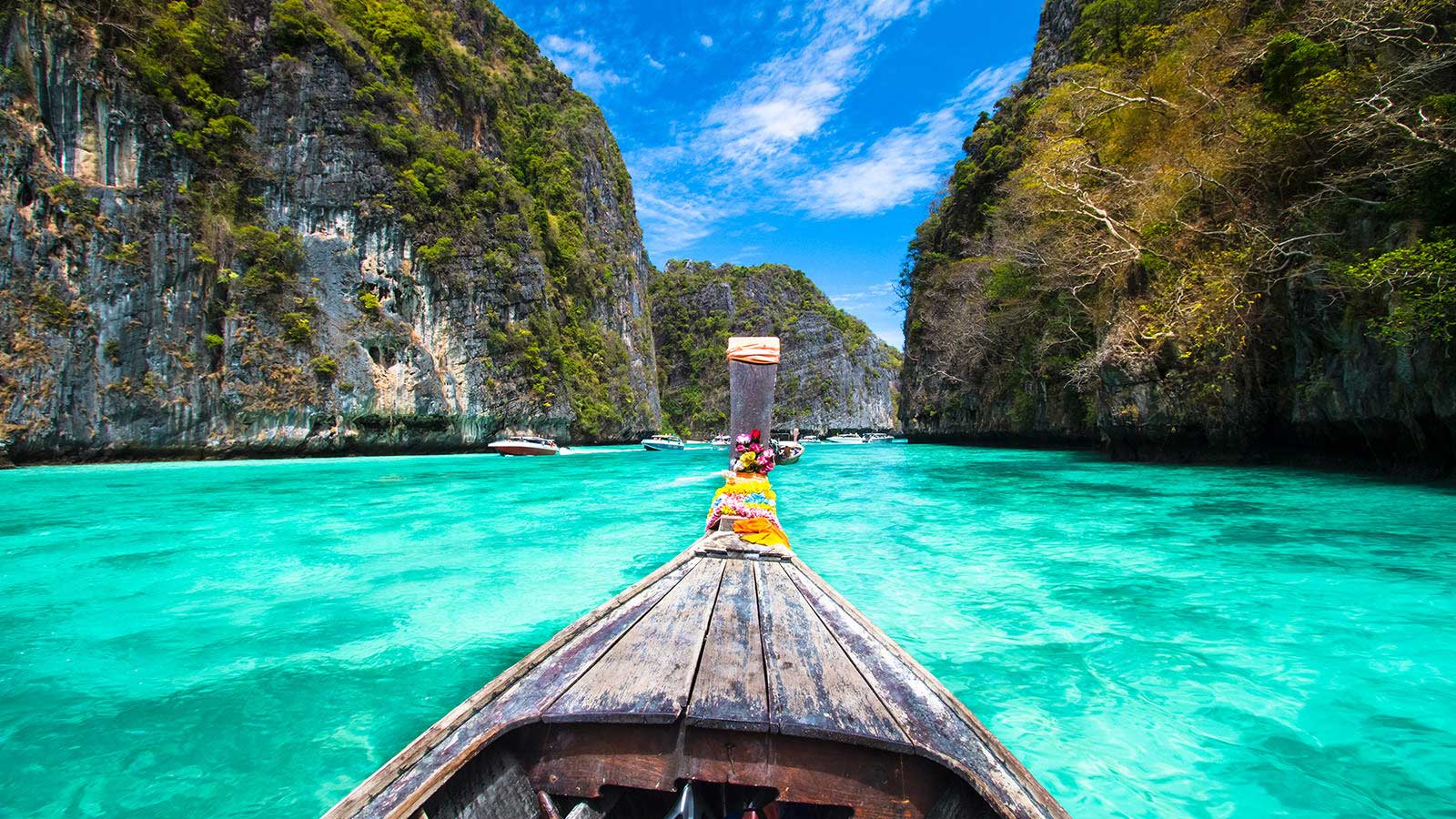 Krabi
Krabi is a town on the west coast of southern Thailand at the mouth of the Krabi River where it empties in Phangnga Bay. Krabi serves as base camp for exploring the province of the same name, a lush region of jungles, limestone cliffs and idyllic isles floating just offshore in the Andaman Sea. Buddhist shrines still used by local monks are tucked into the chambers of the town's top attraction, Tiger Cave. If you're planning to get married here, then you will find yourself surrounded by best scenic beauty along with finest beach resorts and villas to host your wedding. Away from the hustle bustle of the city, Krabi assures a perfect location for a very private wedding affair.
---
Khao Lak
Just 80 km north of Phuket, Khao Lak was essentially erased by the 2004 tsunami. But the town, and the tourist industry it relies on, has rebounded. It remains quieter than other coastal destinations, offering secluded beaches, tranquil nights and family-oriented activities. If you're looking for unparalleled scuba diving in the Similan Islands, you've hit the jackpot. If you're looking for a romantic getaway, Khao Lak is a fantastic choice for couples. The setting sun, the sound of waves lapping the shore. There is no better place for a romantic wedding.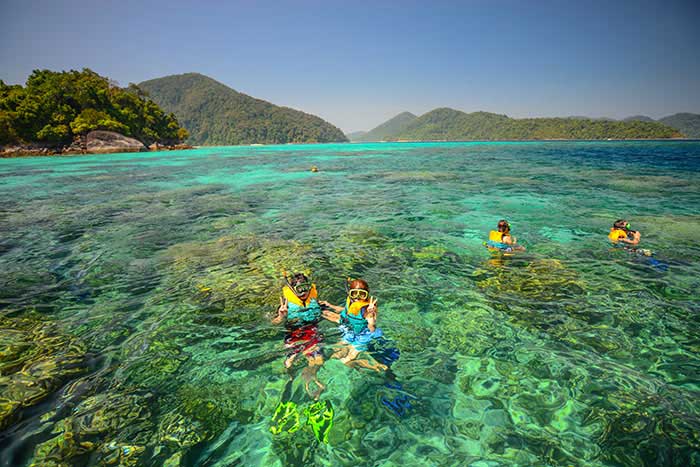 ---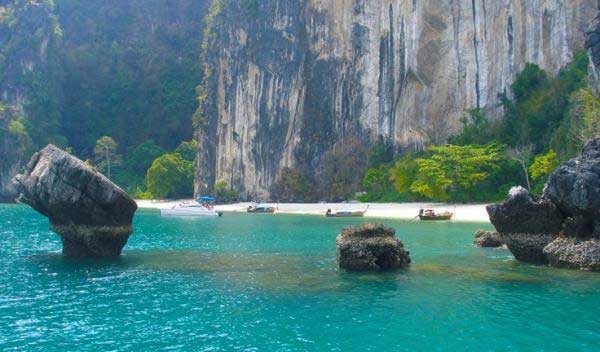 Koh Yao Noi
Ko Yao Noi remains a beautiful island, where most people still believe that the island should be preserved from human degradation. It is often described as one of the last islands in the region to not be overly developed. The place offers you the most romantic tropical settings of your dreams. There is nothing more dreamy than marrying outdoors on a stunning tropical island